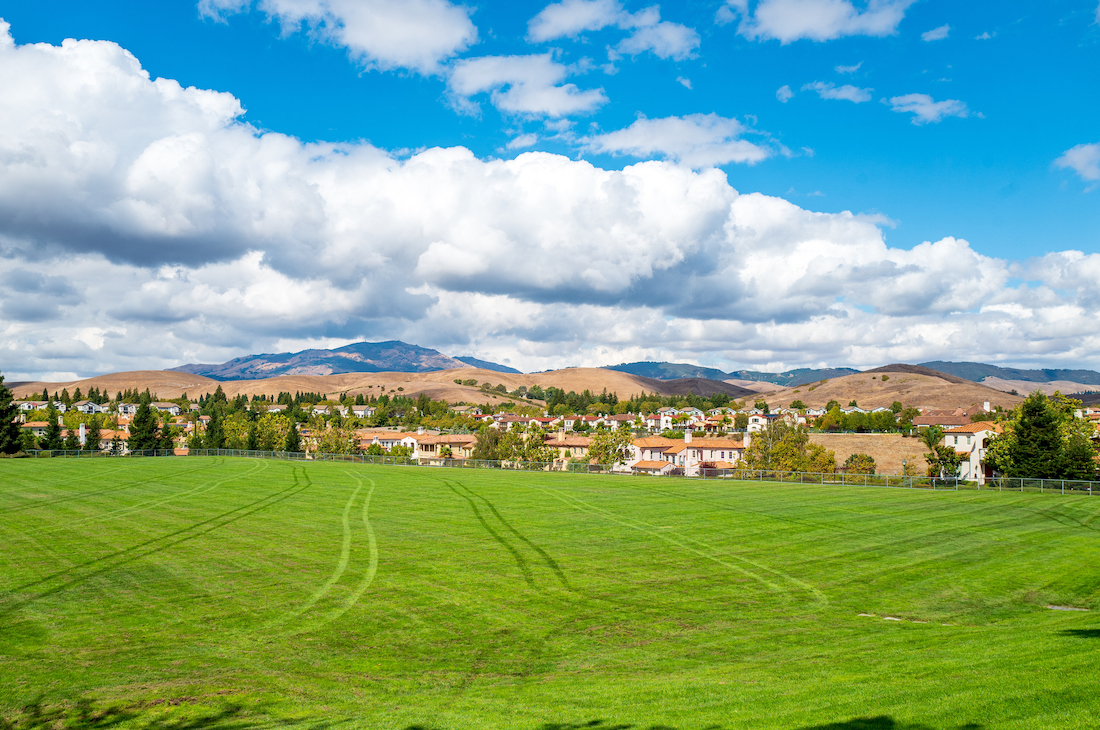 San Ramon is a bustling suburban city of almost 50,000 located along I-680. Its natural beauty once made it prime grazing and ranch land, with rolling sun-splashed hills and majestic oak trees. Originally settled in the late 1800s, San Ramon, like many cities in this area, remained a sleepy bedroom community surrounded by miles of open space until the late 1970s, when a large tract of ranch land was slated for development. This development, called Bishop Ranch, featured new homes. But it was when the land was rezoned for an office park that San Ramon blossomed.
In the 1980s, Bishop Ranch transformed San Ramon into a modern suburban town and job center, attracting large corporate tenants such as Chevron Oil, Pacific Bell (now AT&T), IBM, and Bank of America, along with a Marriott Hotel and several retail centers. In 1983, the city incorporated, and began to experience a residential building boom that continues today.
San Ramon California offers exceptional homes and properties, and distinguished neighborhoods, along with top-flight schools.