Main Content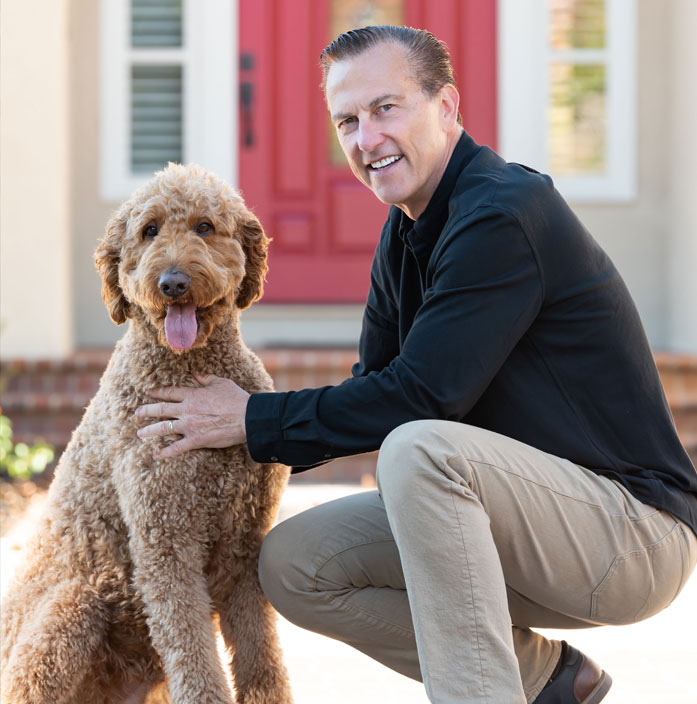 MeetThe Lacy
Team
I help people be better homeowners not only when they buy and sell, but all the years in between. My goal is to be your value-added resource in real estate on marketing, maintenance, service providers or whatever…
Buying or selling a home is more than just a transaction: it's a life-changing experience. As a real estate professional, I always strive to lead the field in research, innovation, and consumer education. Today's buyers and sellers need a trusted resource that can guide them through the continuously evolving world of real estate.
I'm fully dedicated to providing exceptional service for all of my clients. I relish the relationships we build and always work relentlessly on my client's behalf to help them achieve their real estate goals.
Invite me to the planning table, let's work together and Deliver The Results You Deserve!
LEARN MORE
Featured

PROPERTIES

There's no result found.
Client

Testimonials

"I don't see this kind of performance often. Steve Lacy knows construction, sales and marketing like no other.
He gave me three detailed scenarios to upgrade my home.
He managed all improvements and completed in 6 weeks.
He sold the location, view and the Blackhawk experience.
I can honestly make this recommendation, as the results are conclusive. We made our plans and exceeded our goals. If you are thinking about selling your home, you will be wise in bringing Steve to your planning table. His performance will match your ultimate plan. Please give me a call if I may answer any of your questions. (702) 439-8391"
Adrian "Bick" Hohn
"Steve's performance was off the charts! His expertise, experience and marketing plan produced multiple offers and our home sold in one day. He easily steered us through the entire sales process and was a joy to work with. We would recommend his services to anyone looking to sell their home for the best price possible."
Cindy and Andy
"Steve is one of the most construction savvy and knowledgeable realtors I've ever met, I would highly recommend him."
Todd
"I just recently purchased my first home in Walnut Creek. While the process of purchasing a home was unknown and draining, the expertise and drive Steve provided was unmatched. After attending a few open houses with no realtor, upon meeting Steve, he jumped out as the best match and everything started falling into place. He quickly understood the style and community feel that we were looking for. That was only the beginning, once our offer was accepted, he stepped it up even more! Steve provided great insight with his construction background for where we could add value down the line and was able to negotiate money back on the RR (request for repairs) addendum after the home inspection. I am truly thankful for the knowledge, background and commitment Steve brought to the table throughout the entire process."
Bryce
"I was nervous about my recent move to the East Bay (from San Francisco) and all that comes with buying a new home. Working with Steve was an awesome experience, he has a great amount of knowledge of the different communities of the East Bay and he is an expert on building/construction (very helpful when reviewing the disclosures). I will use him again!"
Lizzie
"Steve did a phenomenal job! His "Best in Class" marketing plan along with his experience sold my home in three days. He was very creative in his marketing and was a joy to work with from start to finish. I look forward to working with my trusted advisor, consultant and friend for many years to come."
Shahin
"When you have numerous choices there's only a few that really put in the effort that Steve puts in selling your house. After all the grand marketing by agents to publicize their worth look into Steve's determination and efforts versus fanfare. To me that's where the rubber meets the road and where Steve pounds the pavement. Others may be slicker in their promotion but I'll take a hard working agent like Steve anytime over them!"
John
Contact Us
Got any questions? Get in Touch